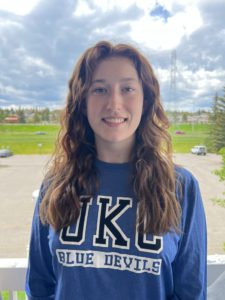 Women's volleyball has bolstered its roster, signing Kaitlyn Legault of Calgary, Alta. At five feet 11 inches tall, Legault can be deployed as a middle or outside hitter depending on the team's needs and presents a considerable blocking threat at the net. Currently playing for Lions Volleyball Club through Ambrose University, Legault is a key member of the U18 High-Performance squad that earned a 3rd place finish in the 2022 Best of the West tournament in Calgary.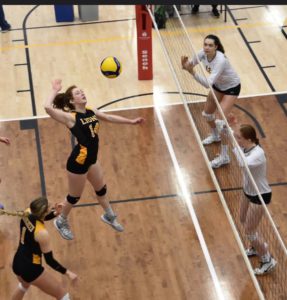 "I want to live on the coast and get away from home, and King's seems like a great opportunity to do that," says Legault. "I'm excited to meet new people and leave home and am looking forward to the new challenge of being so far away from Calgary." Kaitlyn joins a pan-Canadian recruiting class including Aidan Murphy of P.E.I., Lauren Read of B.C.,  Frances Cooke of Ont., and Madison Dever of N.B.
Once at King's, Legault plans on pursuing a Bachelor of Science degree, with a focus in microbiology.
---
Interested in becoming a King's Blue Devil and learning about King's? Fill out a recruitment form.