The King's 'baddies' added another banner to their collection and five student athletes earned a chance to compete at nationals.
Make it three in a row for the King's Badminton team.
The Blue Devils captured the 2019/20 Atlantic Collegiate Athletic Association (ACAA) championship on Feb. 15 at the Muir Gymnasium. King's won four of five events—men's and women's singles, men's and mixed doubles—en route to a 45-point performance that kept them nine points clear of second-place Mount Allison.
It's a different story than last year's one-point victory over Mt. A, as King's capped off a dominant season in which they won five of the six tournaments with strong play in all events. As a team, King's was third in the latest national team rankings.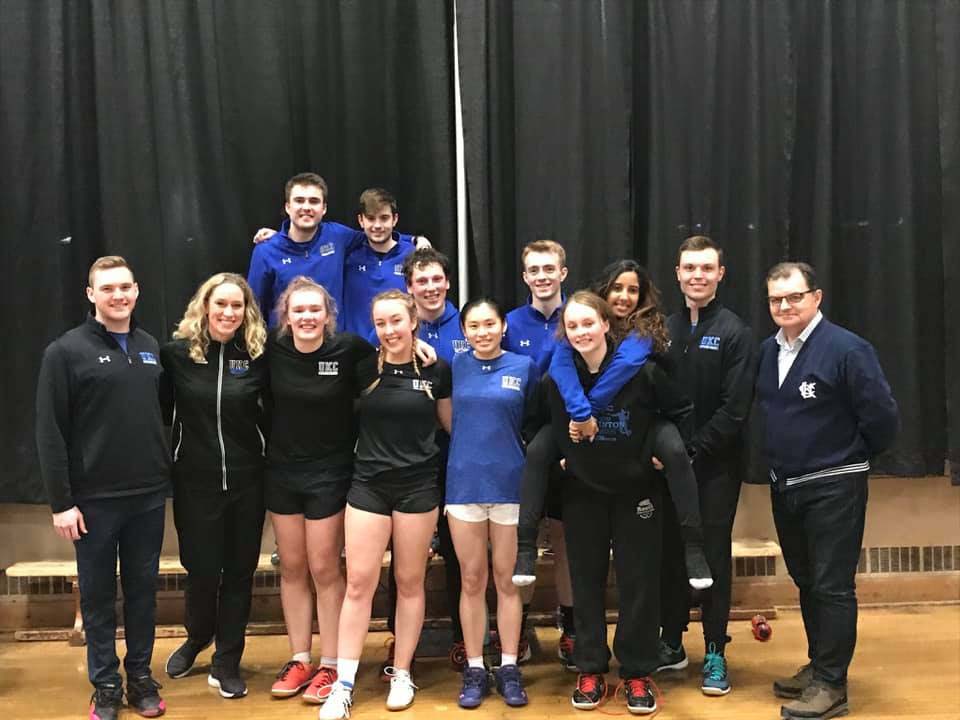 Four Blue Devils honoured at ACAA banquet
In addition to team honours, King's athletes swept the individual awards at the ACAA banquet on Saturday night. Katherine Zhu and Bryce Mason, who each went undefeated this season across all events, won female and male Player of the Year awards respectively. Fiona Purdy, a first-year student from Halifax, won Female Rookie of the Year while first-year Charlottetown native Jack Ronahan won Male Rookie of the Year.
Qualifying for Nationals
Sunday's Canadian Collegiate Athletic Association qualifying tournament was another successful day for the Blue Devils, with five King's players qualifying to represent King's at the national tournament:
Fiona Purdy and Katherine Zhu for women's doubles;
Bryce Mason and Jack Ronahan for men's doubles;
Jack Gillies for men's singles.
They'll travel to Ontario to complete for CCAA medals at the University of Toronto Mississauga from March 4-7. King's coach Ryan MacIntosh will lead the ACAA team and former-player-turned-assistant coach Sam White will represent the conference as well.
Mason, who won a silver medal in men's doubles with partner Benn Van Ryn last year, will have his sights set one spot higher on the podium this year. This time he pairs up with the rookie Ronahan.
The CCAA National Badminton Championships will be live-streamed March 4-7. Find a full schedule online.